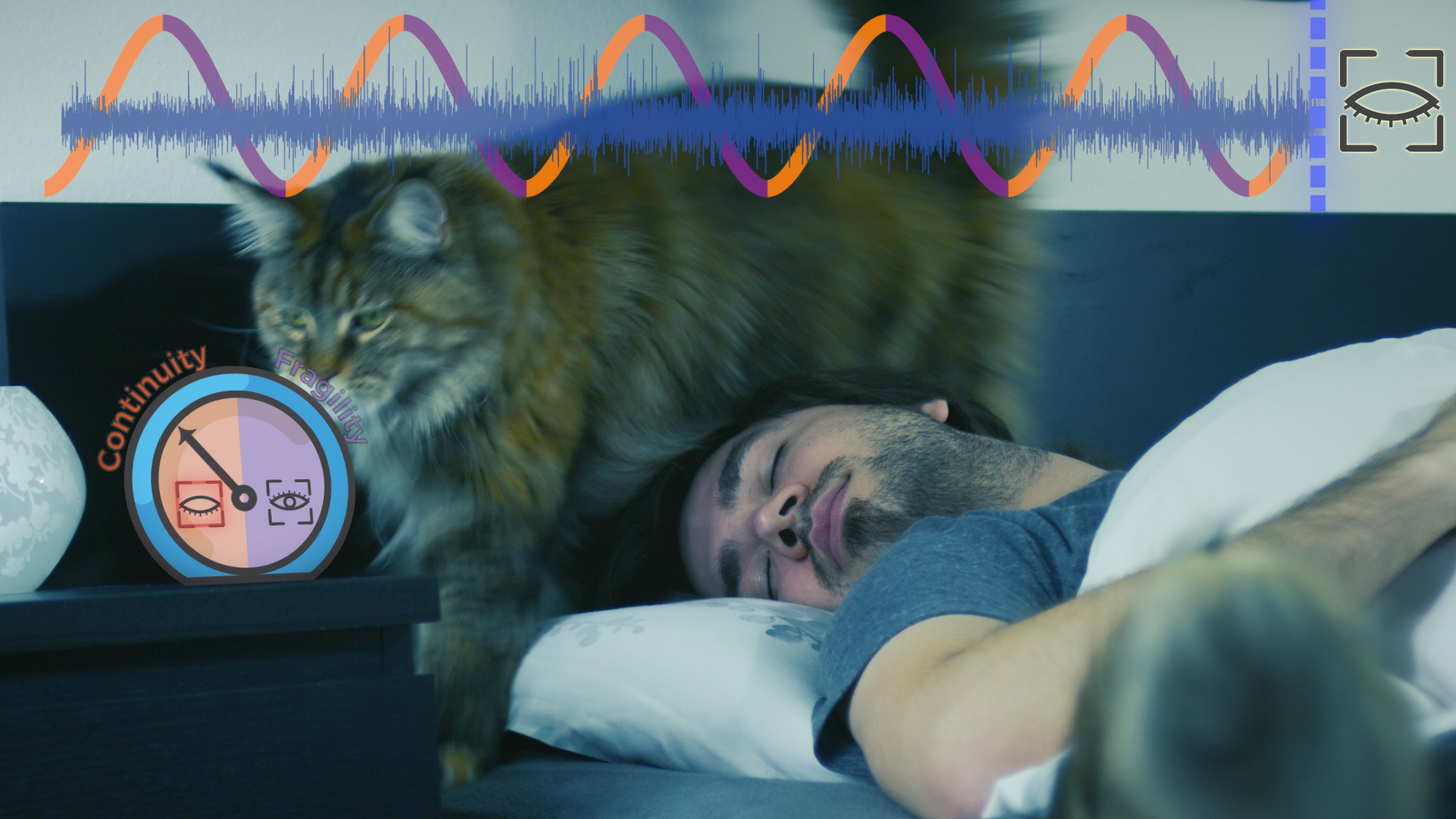 A Project By Anitha Lüthi – Department of Fundamental Neurosciences – Lausanne
Following a recent publication in Science Advances, this video resume the take home message about the Anita Lüthi's team work. They show here  short sleep phases, called "fragility" or "continuity" with a strong impact on the sensibility of the person to wake up or rest asleep.
Original title : "Coordinated infra-slow neural and cardiac oscillations mark fragility and offline periods in mammalian sleep"
Filming , editing, motion design : Alexandre Pinault – BigBangBrain February 2017
Discover the DNF
Anitha Lüthi – Département de Neurosciences Fondamentales – Lausanne
Dans le cadre d'une publication dans "Science Advances", cette vidéo résume le "take home message" du travail de l'équipe d'Anita Lüthi. Ils mettent ici en évidence de courtes phases de sommeil, dites "fragiles" ou "continues" ayant un fort impact sur la sensibilité de la personne endormie à se réveiller ou à rester en sommeil.
Titre original : "Coordinated infra-slow neural and cardiac oscillations mark fragility and offline periods in mammalian sleep"
Réalisation, montage, effets visuels : Alexandre Pinault – BigBangBrain Février 2017
Discover the DNF